Providing Community Based Services for persons with an acquired brain injury, traumatic brain injury, neurologic impairment, or related disability.
Celebrating 29 Years – 1994 – 2023
Traumatic Brain Injury Residential Services and Programs
North Country Independent Living is dedicated to assisting individuals to become as independent as possible, living in the least restrictive environment while enjoying all aspects of community inclusion.
North Country Independent Living (NCIL) has brought contentment and happiness to families and individuals who have sustained a Traumatic Brain Injury, have a developmental disability, or special needs relating to Autism. NCIL was established in 1994 as an alternative to institutionalized and campus living for persons with an acquired brain injury. The family owned business through their own personal experience, recognized the need for community based rehabilitation and inclusion in all areas of life. NCIL excels at developing specialized programs with the focus based on individualized services. Volunteerism and employment within the surrounding community is paramount in partnering and giving back to fulfill a quality lifestyle while stimulating self-determination
Over the years NCIL has grown considerably and has expanded to fill many other needs that are evident with any type of disability. NCIL has filled the gap when students would "typically" transition out of the school system at age 21, providing services for those who may need supports but have not yet reached the age eligibility for adult services. NCIL is proud to support Wounded Warrior Project's (WWP) Independence Program by providing assistance to Service Members with brain injury and other neurological challenges.
All NCIL Residences are certified or licensed by the State of New Hampshire and adhere to all Life Safety Regulations. NCIL supports the Academy of Certified Brain Injury Specialists.  All management have the Certified Brain Injury Specialiast (CBIS) designation while staff are offered this extensive training course once meeting the credentials for this designation.
Take a moment to watch this Our Hometown Conway video interview with owners Garry and Patsy Sherry as they tell the story of NCIL. Click image to connect.
Our Programs and Services …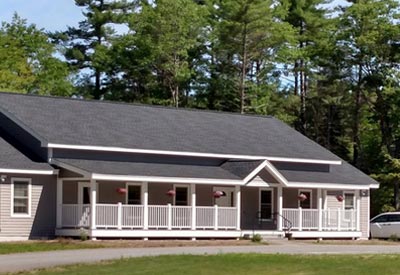 NCIL offers residence options providing a variety of services to meet the specific needs of each individual. Read about our Residential Services.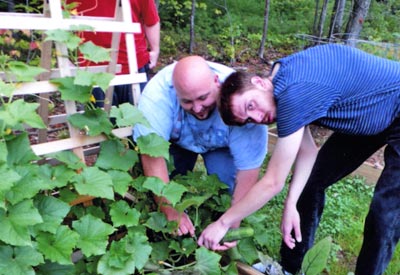 NCIL offers another alternative toward rehabilitation and independence within the context of your own home. Read about our Community-based services.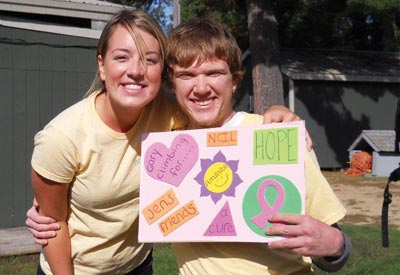 A variety of services available to provide a supportive environment with a focus on community life. Read our list of Supportive Services.